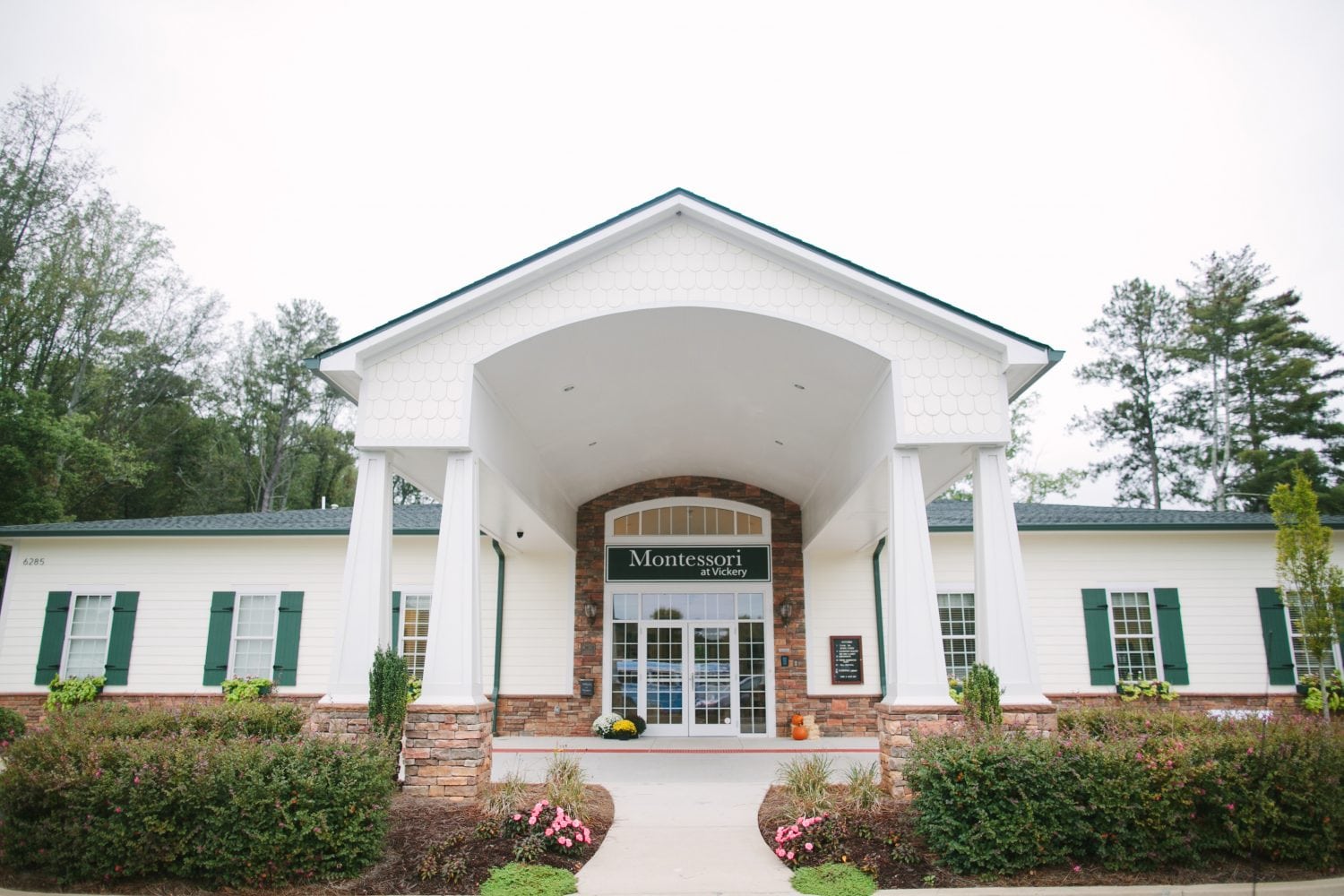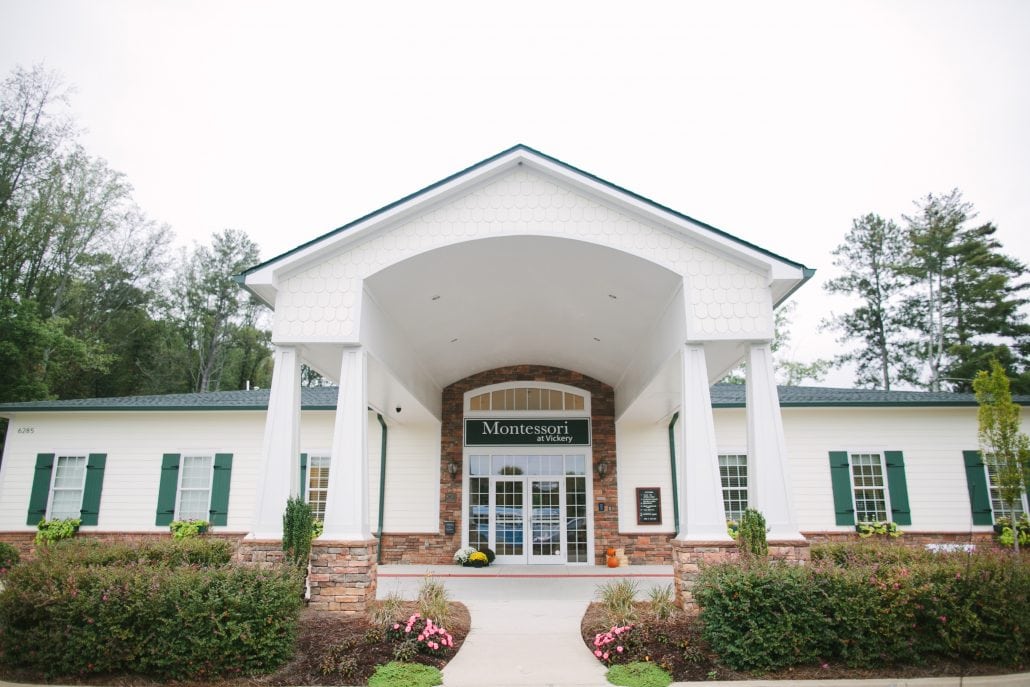 At Montessori at Vickery, we are dedicated to providing each child with a high-quality, individualized Montessori education. Our students learn how to observe, question, think independently, and demonstrate kindness, courtesy, and respect. Our holistic curriculum also includes lessons on music and movement, valuing the earth, peace education, and exposure to cultures worldwide. This dedication to developing well-rounded students is one of the many ways we differ from traditional private schools or daycare centers.
Our campus in Cumming, Georgia offers educational programs and childcare for toddlers, primary, elementary, and middle school students.
Mixed-age classrooms allow students to interact with peers of different ages, developing leadership and collaboration skills. Classrooms are bright, spacious, and full of authentic Montessori materials designed for purposeful learning.
Beautiful outdoor learning environments include an individual garden for each class, water features, state-of-the-art playground equipment, and a covered outdoor learning area.
We invite you to schedule a tour and see for yourself what makes our school so special.